ABOUT ANCHOR
Anchor is a project in progress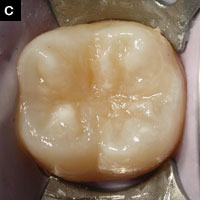 We are a group of Dentists who love the use of Direct Composite Resin as a restorative material.
Together with few chemical engineers we are working at developing an aesthetic direct filling material that has properties comparable to the high end products available in the market today, but with a fraction of the cost.
The goal is to provide the dental community with an option to offer the aesthetic dentistry we love to an increasing number of patients, taking the financial concern out of the equation, and hopefully replacing the historical amalgam restorations as a the core foundation of social dentistry.
This website wants to be the meeting place where we are going to share with each other our experiences, our personal philosophy when it comes to "white fillings" and the progress we are making during the clinical tests.
But it also wants to be our effort to share with the general public some of the knowledge that is behind this field of dentistry that is a science but also an art.